'


---

THE BRIGITTE BAKO FAN PAGE
---
This page is devoted to Actress Brigitte Bako. Brigitte began her career dancing with the Grande Ballets du Canada and acting with the Canadian National Shakespeare Company. She has appeared in a number of major and minor films since 1989. Information about her is relatively scarce. However, a short biography has been assembled from various sources. This page will continue be built as more material becomes available. An important note: this page will always be in good taste. It is intended as a tribute to Brigitte Bako and her work as an actress. Brigitte appeared as Bianca in the HBO television series "The Mind of the Married Man" which ran for two seasons. The first season of ten episodes is available on DVD. Brigitte gets to drive an Aston Martin in the 2004 "Law and Order" episode "Darwinian" in which she plays a heartless publicist who leaves the scene of an accident in which a homeless person was run down. However, there is a twist to the story. Brigitte created and starred as Gigi in the Canadian TV series "G-Spot" which enjoyed three successful seasons. The first season of eight episodes has been released on DVD. She also appeared as a sultry Porsche salesperson in a 2007 episode of the Showtime series "Californication" with David Duchovny. The second season of G-Spot will be released on DVD in July 2010. Contributions and comments are welcome.
---
---
FILMOGRAPHY


Brigitte Bako has appeared in a number of films ranging from science fiction, action thrillers, adventure, mystery, and comedy. The list below includes those that I am aware of. Please e-mail me with others if you know of one or more that are missing. As time goes on, a synopsis of each film will be provided.

Wrong Number, 2001
Die! Die! Die!, 2000 (Also known as "Dead Even" and "Sweet Revenge")
Primary Suspect, 1999 (Also known as "Informant")
The Week That Girl Died, 1998
The Escape, 1997
Irving, 1995
In addition, Brigitte did the voice of Angela in the Disney "Gargoyles" cartoon series and the voice of Secret Agent Monique Dupre in the "Godzilla: The Series" cartoon series.
Will she get out of this one?

From "Double Take"

As "bad girl" Macy

From "Die! Die! Die!"

Sunbathing on deck

From "Dark Tide"
---
GALLERY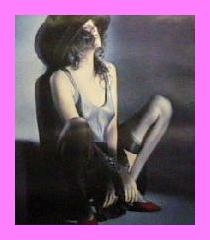 ---
VIDEOS ON YOUTUBE
MOVIE TRAILERS ON COMCAST.NET
---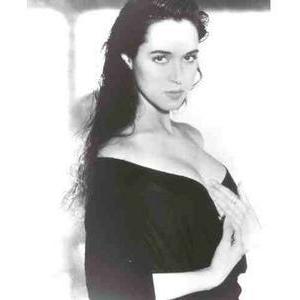 ---

Bye for now!
---

---